3 hotels in the center of Rome
Location & Contacts
Contacts
Booking Dept. Tel.:+39 06 46 205 689 E-mail:booking@bettojahotels.it
Groups & Event Dept. Tel.: +39 06 4883288 E-mail: sales@bettojahotels.it
Hotel Massimo d'Azeglio
Tel.: +39 06 4870270 E-mail: dazeglio@bettojahotels.it
Hotel Mediterraneo
Tel.: +39 06 4884051 E-mail: mediterraneo@bettojahotels.it
Hotel Atlantico
Tel.: +39 06 485951 E-mail: atlantico@bettojahotels.it
Our offices are open from Monday to Friday from 9am to 6pm, outside these hours our hotels are at your disposal h24.
Nestled in the heart of Rome, Bettoja Hotels are located just around the corner from Termini Station, and within walking distance of various historical monuments such as the Basilica of St. Maria Maggiore, the Colosseum, Opera House, Forum, Roman National Museum, Trevi Fountain and Spanish Steps.
Termini station is the central hub of public transport (bus, subway and sightseeing busses) and provides train services to Fiumicino airport and a number of destinations including Florence, Naples and Positano.
Hotel Mediterraneo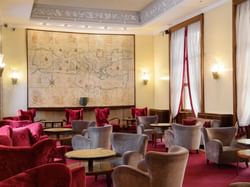 Designed by Art Déco architect Mario Loreti in 1936, Hotel Mediterraneo is a 4 star hotel in the heart of Rome and sits on top of Esquilino Hill, the highest of Rome's Seven Hills.
Hotel Massimo d´Azeglio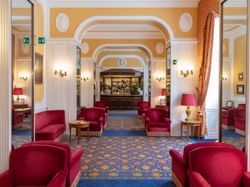 Since the end of the 19th century, the 4-star Massimo d'Azeglio has welcomed guests in a classical setting which has preserved the original "Fin de Siècle" ambience and style.
Hotel Atlantico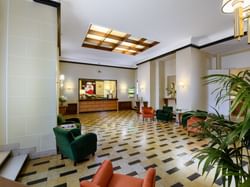 The Atlantico is a 4-Star Hotel, which welcomes its guests into a marvelous 1930's building with a comfortable and elegant atmosphere, Hotel Atlantico boasts an incredibly central location.